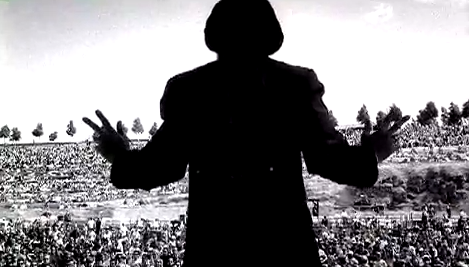 Bad Brains- Give Thanks and Praises
,
Director: Shavo
Portland and Sasquatch March 2007.
Inspiring and beautiful. It's the old dog for the long road.
This was a challenge budget wise, as Danny and Shavo wanted to shoot on film.  We dug all the old 16mm out of my fridge and clip tested each roll. Some of it was more than ten years old, but still had good curves.

Shavo and HR smoking.
Shavo knows how to make videos:

SOD "Ariels" is a precursor of  Yolanda of
Die Antwoord
One day soon we will wake up and these weird alien creatures will be walking around chilling in the Mall with a "what the Fuck are you looking at" look in their eyes.
Arri 16mm SR, Superspeeds. Lensbaby. HVX 200.
Director:  Shavarsh "Shavo" Odadjian
DP: Danny Hiele
Producers: Meiert Avis & Brett Carlson
Thank You:
Megaforce Records
Marnie Zimmerman @ Panavision
Steve Rodriguez & Company 3
Nicholas Wayman Harris @ Union Editorial,